by Allison on August 8, 2012 at 9:00 pm under Life
(Leave a Comment)
We moved to a new apartment on Saturday.  That night, we heard this annoying periodic beeping, so Jack went to check out what it was and turn it off.
This is the security system that is in our apartment.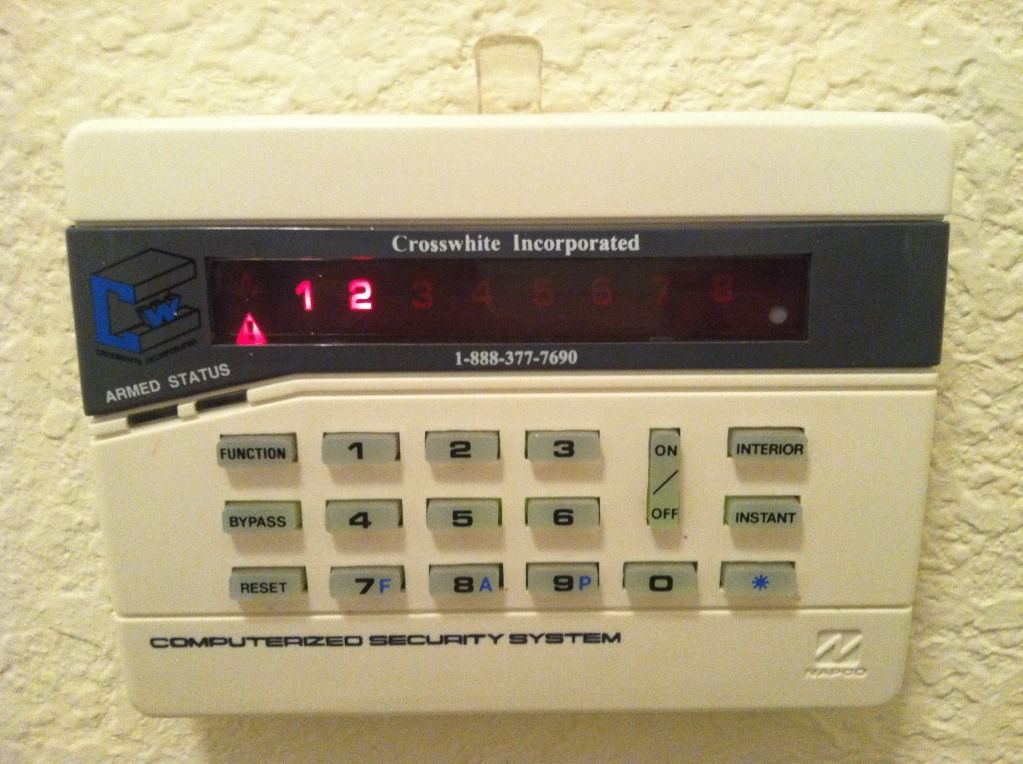 See that long On / Off button?  Doesn't it look like the top would be On, and the bottom would be Off?  Jack pushed Off just in case it was the security system making the beeping.
Instead, he accidentally turned the motion sensor on, and set it off at midnight.  It was going for around 10 minutes before he finally managed to get the alarm to shut up (no one had told us the passcode when we moved in).  Thank god it's not connected to the police department!
This system is so poorly designed – apparently that long button is actually an On/Off toggle button, so instead of turning it off, Jack turned it on.  First of all, why would you make it an extra-long button and label the top and bottom separately if the entire button does one thing?  That is not intuitive at all.  Why wouldn't they be separate On and Off buttons, to make it clear?  Furthermore, why can you turn on the alarm system without a passcode?  The system in our old house in Virginia required a passcode both to turn the system on and off – no chance of accidentally turning it on!
In addition, my friend Rosemary had the following to add to the list of how terribly unclear this system is:
What in the world does FUNCTION do?
And what about BYPASS?  Does that mean you can bypass the system without a passcode?
RESET?  INTERIOR?  INSTANT?
Is the phone number for customer service or emergency information?
What does that warning light mean?  Was there a break-in?  Or is there an error with the system?  12 errors?
What do all the numbers mean?
Why in the world do the 7, 8, and 9 buttons spell FAP?
In other news, we are settling in to the apartment.  The first few days, we kept the cats in the bedroom so that they wouldn't get in the way while we rearranged and unpacked all our items.  Unfortunately, Jokulhaups is TOO SMART and figured out how to open the door.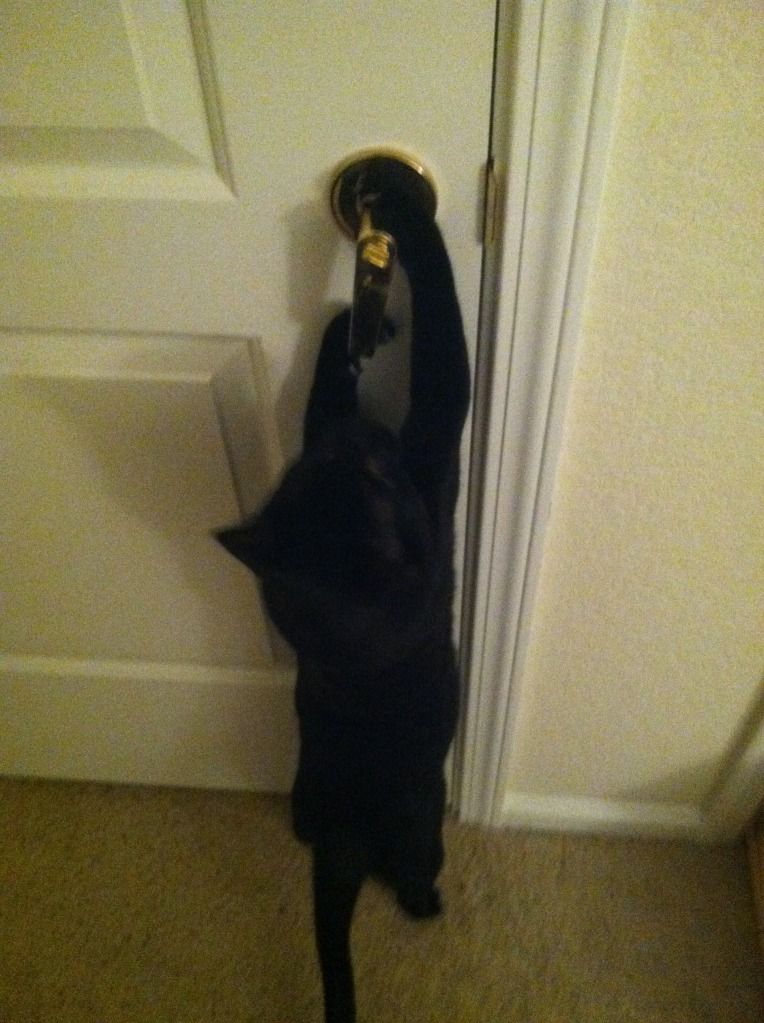 Apologies for how blurry the photo is.
We ended up having to tie the bedroom door handle to the bathroom door handle so he couldn't pull the door open.
Since I haven't started my new job yet, I spend the days following the kitties around with a spray bottle and teaching them where they're not allowed to be.  Jokulhaups has already figured out how to open the cabinets and drawers in this apartment.  In the old apartment, we Velcroed the cabinets shut, and he was still strong enough to open them.  In this apartment, there isn't enough overlap between the cabinet body and cabinet door to add Velcro – I have no idea what we're going to do!
When we took them to the vet, Dragon was weighed at 8 pounds, and Jokulhaups at 15 (the doctor said he isn't overweight though).  He's almost twice her weight!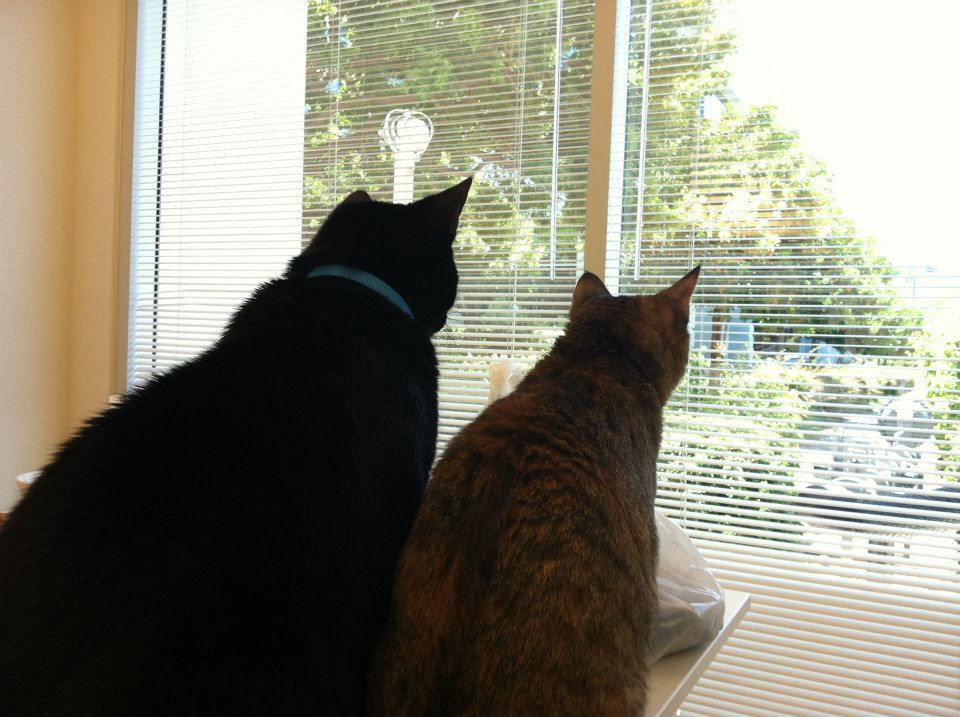 :design, Dragon, Jokulhaups, security system